Freddy and Francine Saturday, April 14, 2018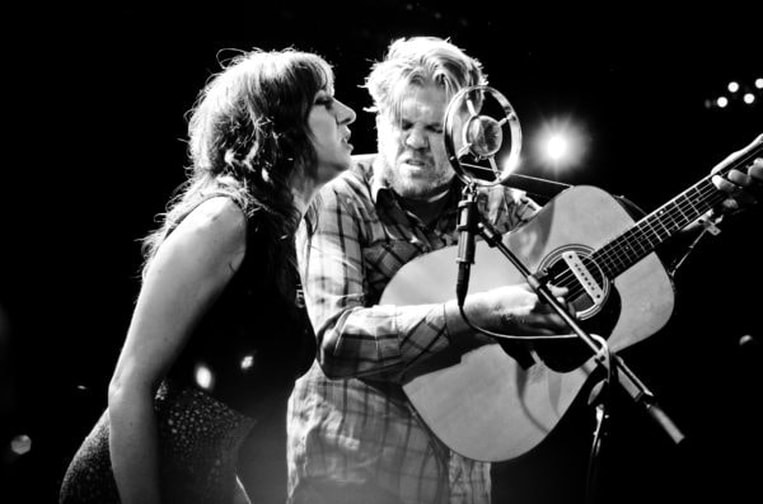 Freddy & Francine is an Americana-Soul duo comprised of Bianca Caruso & Lee Ferris. With voices reminiscent of Aretha Franklin & Van Morrison, their songs blend Soul, R&B, Folk, and Americana with a modern, yet timeless appeal to all ages.
Freddy & Francine have released 2 EPs & 3 full length records since 2008. Their latest, "Gung Ho" was produced by renowned producer Todd Sickafoose (Ani DiFranco, Andrew Bird, Anais Mitchell) and featured members of Ryan Adams, Rufus Wainwright, and Andrew Bird's touring bands.

With featured sets scheduled this year at the 2017 Telluride Bluegrass Festival and past headlining performances at Rocky Mountain Folks Fest, Sisters Folk Fest and Madison Square Park, the sky is the limit for Freddy & Francine.
National audiences continue to be drawn to the duo as they "bring it all out on stage from a lullaby so sweet you'd swear a choir of angels were harmonizing just for you; to gut-busting, foot stomping tunes befitting a New Orleans gospel choir." - Flagstaff AZ Daily Sun


​"Ferris and Caruso have found their respective vocal soulmates, the kind of perfect harmonies that send a gripping shiver down the backbone of the listener" says The Deli Magazine.
​
No Depression says, "Freddy & Francine currently top my list. There is definitely a palpable chemistry between these musicians, with their vocals blending like milk and honey."

www.freddyandfrancine.com
​
---
Heather Pierson Acoustic Trio Saturday, May 19, 2018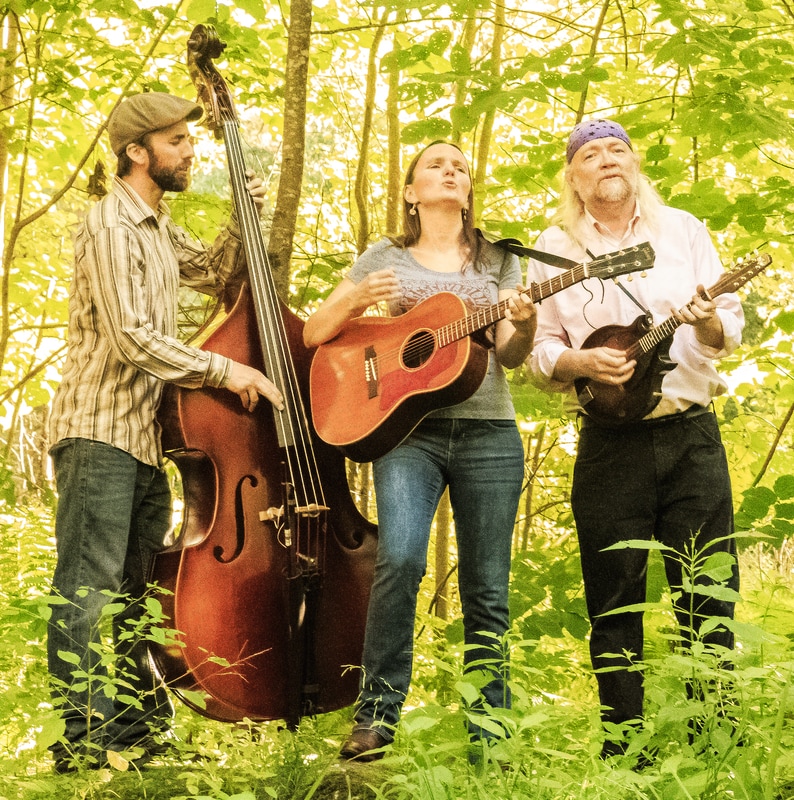 The Heather Pierson Acoustic Trio burst onto the national folk scene in 2015 with their debut EP,
Still She Will Fly,
whose title track was the #2 single on the Folk radio charts that same year, and three other songs were in 2015's Top 100 Folk singles. The trio's full-length debut,
Singin',
releases on June 30, 2017 (the tenth release on Heather's own record label, Vessel Recordings). It features Heather's multi-genre songwriting, the trio's intricate instrumental arrangements and stirring three-part vocal harmonies.
Singin'
is a document of ten originals and two classics, spanning from the streets of New Orleans to the valleys of Appalachia.
Heather Pierson (lead vocals, acoustic guitar, tenor banjo, piano) is an award-winning singer/songwriter and performer. With eight previous solo recordings under her belt, Heather's wise-beyond-her-years songwriting, angelic voice, and world-class chops have catapulted her into the spotlight.
Davy Sturtevant (cornet, dobro, fiddle, mandolin, harmony vocals) is a veteran touring artist, producer, engineer, songwriter, and performer. Armed with a gorgeous tenor voice and a mighty arsenal of instruments that come to life in his capable hands, Davy is at once a witty, thoughtful, and engaging musical presence.
​
Shawn Nadeau (bass, harmony vocals) brings a rock solid thump and nearly two decades of performing experience to the trio, informed by a wide spectrum of unique rhythmic and melodic sensibilities ranging from rockabilly to reggae to jazz.
www.heatherpierson.com
The Jellyman's Daughter Saturday, September 22, 2018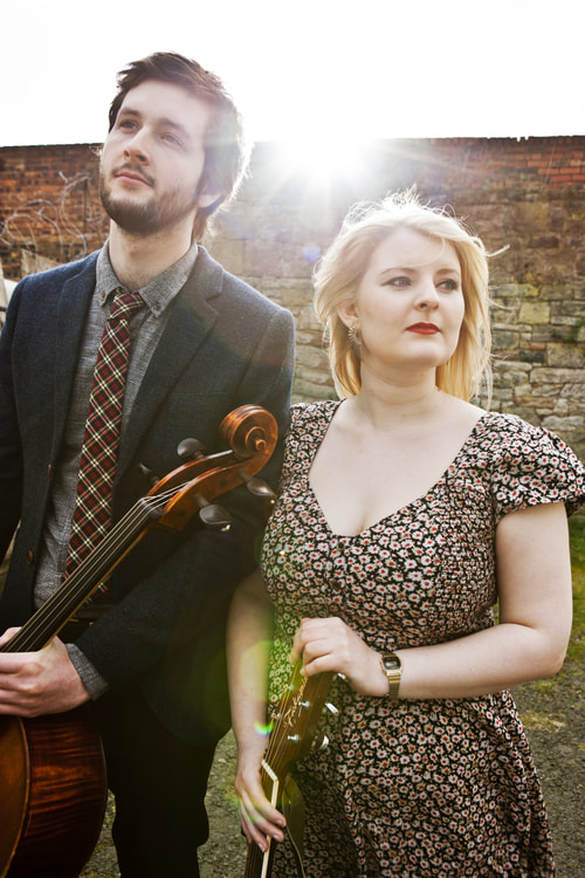 Scottish duo The Jellyman's Daughter lands squarely in the middle of a strange crossroads between bluegrass, post-rock, folk and the good kind of pop. Emily and Graham strive for originality in their songwriting, incorporating cello, guitar and mandolin in their songs. The duo share a unique affinity in their vocal harmonies, while Graham's cello is "percussive as a drum, grounded as a bass or sweet as a fiddle" (Alan Morrison, The Herald)​
After making each other's acquaintance in the inspiring setting of Edinburgh, Emily and Graham soon found a love for playing music with each other, staying up into the wee hours making home recordings. Having busked the streets of their home city during the Edinburgh Festival Fringe, they created quite an impact when they made their debut at Glasgow's Celtic Connections festival. When in­-demand playing partners Emily Kelly and Graham Coe released their full­-length album, it won a huge amount of radio exposure, and reviewers unanimously agreed that something totally appealing had come on to the scene. The Sunday Herald (Scotland) made it one of their Top Albums of The Year while Maverick magazine described them as "fascinating" and said they demonstrated "originality by the bucket­load". "Heartily recommended" by Folking.com, Acoustic magazine told readers they "kick up a heck of a storm," while The Daily Express called the duo "a match made in heaven".
They started 2015 as they meant to go on, winning even more praise following bigger­-exposure live performances, including a nomination for Best Acoustic Act in the Scottish Alternative Music Awards, and spreading their wings much further afield, spending a month gigging around Germany, The Netherlands and Denmark. After a successful appearance at Folk Alliance International in Kansas City early in the year, Emily and Graham spent 2016 gigging extensively, including a tour of Canada in September, while working away at new songs for their second album. In 2017 they are focusing on putting the finishing touches on the substance of the second album, with a view to recording it later in the year, while sustaining the momentum that has earned them exceptional praise so far.
www.thejellymansdaughter.com




​
Niall Connolly (with Keith Larsen) Saturday, October 27, 2018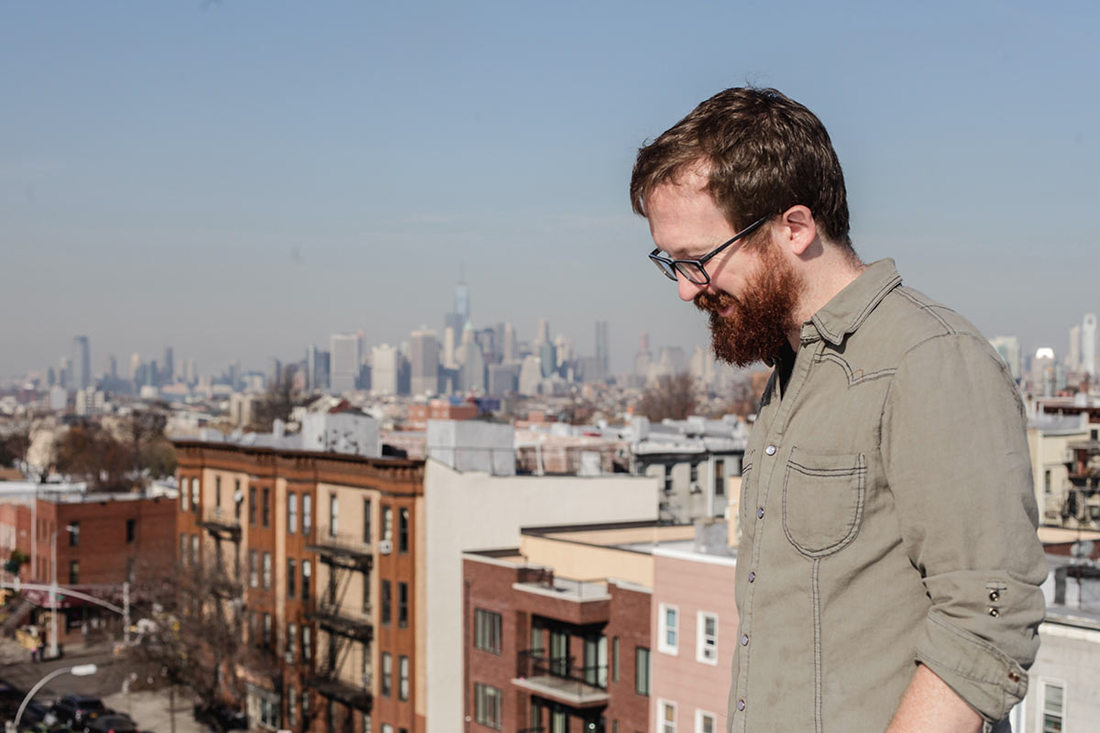 1977. The year that punk was born. With only hours left to spare it also produced a baby boy in the suburbs of Cork, Ireland, born with his ears piqued to the murmurs and clatter around him. As he grew the soundtrack changed. Nirvana on the Walkman. Leonard Cohen on his sister's stereo. The surge of bands and songwriters emerging from the 1990's Cork music scene. Later it became snippets of eavesdropped New York conversation. Tales of woe on the radio. The sights and sounds of tours across Europe. All of it gets woven into a tapestry of words. Then melody. Harmonies added in the studio. Electricity, sincerity, and humor on the stage. At the core of every Niall Connolly song is the story, one that unfolds a layer with each listen.
"Among the most vibrant, poignant, and authentic indie folk artists in New York City" -No Depression
"Terrific. Disarming and beautifully crafted folk-pop. Connolly is a witty storyteller and a not-to-be-missed songsmith." -The Chicago Tribune
​"Deeply passionate. Engaging songs that are very much in the vein of early Dylan and showcase the strength of his voice and the potency of his words." -The Irish Independent
www.niallconnolly.com
​